FaintFlex Vol. 10 - Startup Spotlights
Commentary on Storr, Insert Name Here, & other interesting links.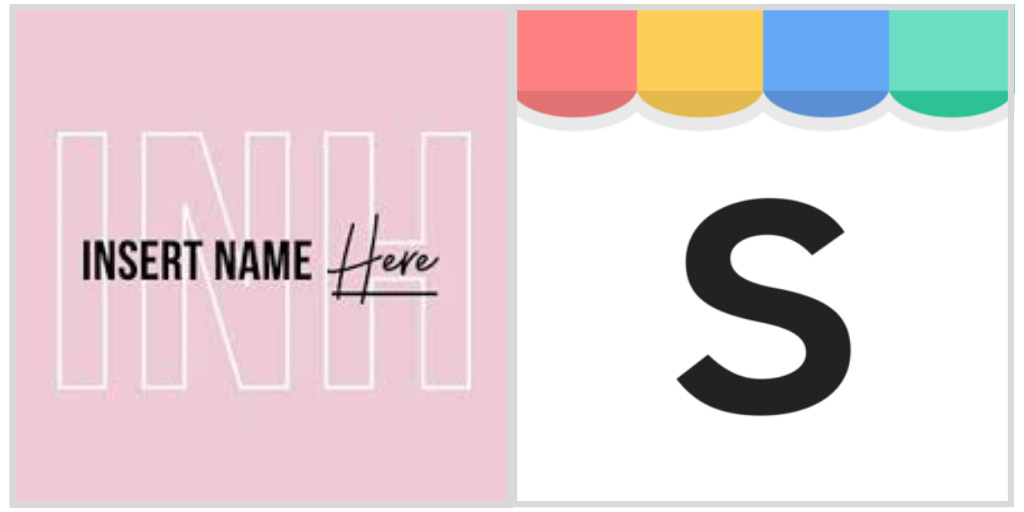 Hello & happy FaintFlex Friday!
This week is primarily a digest of my top internet archives + light commentary on two influencer-driven companies. As always, responses & DMs are open :)
Startup Spotlights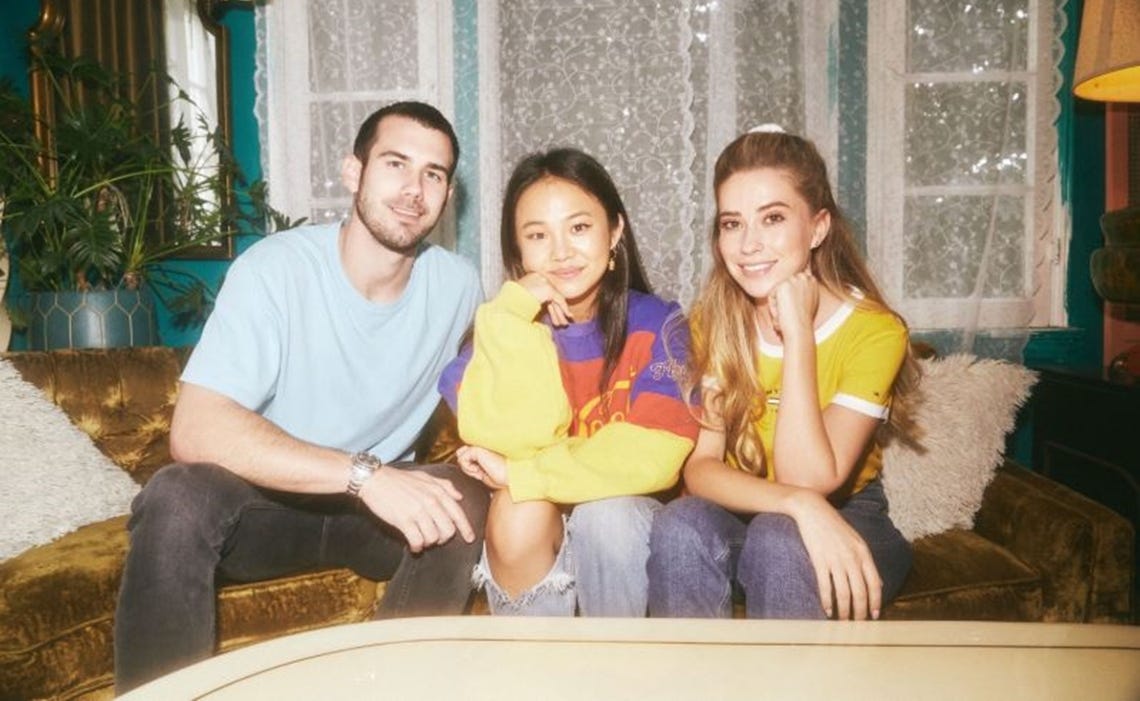 While putting together an influencer incubator landscape (Vol. 5), I noticed Kombo Ventures had a brand called Insert Name Here (INH) listed in the "brand incubation" section of their website.
Insert Name Here is a premium direct-to-consumer extensions, wigs, ponytails, & bangs hair brand.
Since Kombo is a hybrid talent management company, I assumed INH was a brand started by an influencer. However, I couldn't identity a big name directly associated with the brand on my initial search, besides a few of their brand ambassadors.
Well, it turns out that the brand's co-founders were the first two employees at Gen Z-oriented cosmetics brand ColourPop, which is a portfolio company of SEED Beauty.
INH's Co-founder Jordynn Wynn has worked on ColourPop's marketing team for the past 6 years, while Sharon Pak recently left to become a Marketing Director for IL MAKIAGE. Both are still employed and work on INH as a side project.
The company's third co-founder Kevin Gould is the founder of Kombo Ventures.
The idea for Insert Name Here surfaced because both Jordynn and Sharon love beauty, but also recognized how saturated the market has become. They noticed an increase in influencers and celebrities wearing wigs and ponytails, but the options to buy were normally expensive or lacked a strong digital community.
According to Tubefilter, the concept took 4 months to launch (started November 2018), has been self-funded so far, and already has a seven-figure annual run-rate.
It's a very interesting side project, which proves my theory that you can identify whitespace and ideate new micro brands by studying influencers.
This is just another example of what's possible when two strong marketers (who also happen to have their own social followings) can do with minimal funding in a rather short period of time.
I'm a fan of brands like this that take the time to understand their customer very well before considering to raise outside capital.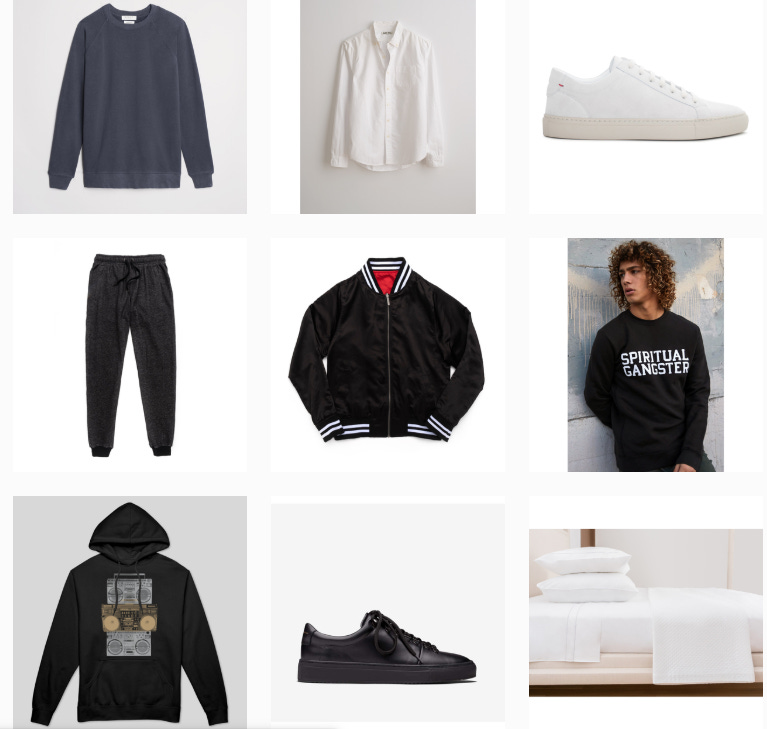 Screenshot of ANT Minimalist Man's Storr (
source
)
Storr is a San Francisco-based online retail marketplace that enables anyone to buy and sell new, brand-name products.
It's basically a low maintenance product discovery and affiliate sales platform that anyone can use.
So if I list a pair of Nike Blazers I really like and someone buys them on my Storr, a percentage of the sale would go to me or a charity of my choice. All I have to do is list the item, and any sales get directly shipped from the original brand.
They recently announced a $3 million funding round led by Spark Capital, and have raised a total of $7.8 million so far. More details can be found here.
I'm bullish on the influencer economy because we now live in an era where anyone can be influential in their own right, regardless of social media follower count.
We're also reaching an inflection point where child influencer culture has become normalized. Parents are creating social media pages as an asset for their kids (in many cases before birth!), building sizable followings and using sponsorship income as future savings along the way.
I think a lot about what would be useful in a future where everyone is an influencer, and I could definitely see a modern, non-spammy affiliate sales product in the mix.
Buying a friend's recommended product from their Storr is an easy way to support them and reward their discovery. And traditional affiliate codes can feel very messy.
But as a buyer, I tend to want to learn more about the brand before making a purchase. Very rarely will I buy something online without visiting the website first and doing additional research. After all, I'm looking for brands I identify with.
If I like the brand but realize certain products aren't listed on Storr, why wouldn't I just make my entire purchase directly from the brand's website?
I've played around on the app and I don't like that you can only set up a Storr using mobile. But I do understand the methodology behind it.
I'm planning to try loading products to my Storr soon. It'll be listed in the bio of my personal mood board @fntflx.
It appears that the incentives are aligned for people that are known to find great brands and products before any of their friends. I'm that friend in my circle - you should see my "IG Brands" saved archives. It'll be interesting to see how this one evolves.
---
Interesting Content
Influencer Strategy 🤳🏽
Deeper KOL collaborations help brands stand out in a sea of noise.

When does it make sense to 'roll up' Instagram pages vs. buy ads? Northstar Podcast
Next Gen Media News 📺
Barstool Sports announced the release date of their Shark Tank-Style series Big Brain.

Ex-Viner King Vader to host All Def's new Facebook Watch series Game Pad.

I binged a bunch Jubilee Media videos yesterday, starting with this one.
Gen Z 👶
SKAM Austin is a fascinating take on modern storytelling for teens. Origin story here.
General 📲
---
Thanks for reading! What did you think about this week's format? Follow me on Twitter for more updates during the week.