FaintFlex Vol. 11 - Weekly Round Up
Jenn Selter, The New Church Aesthetic, Influencer Rates, FaZe Clan, & more.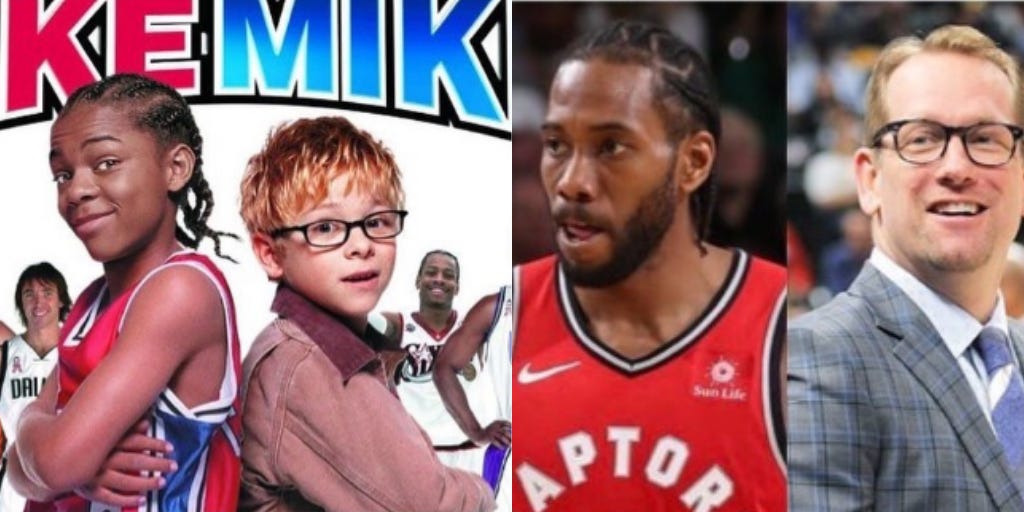 The NBA Finals start this week, who are you rooting for? (
@isuperduck
)
FaintFlex is a 

newsletter

 covering new media & personality-driven startups.
Megastar Fitness Personality Jen Selter Launches Protein Bar Brand (
PRWeb
)
It's still fascinating to me that there are influencers out there with over 10 million followers that I am just now learning about.
Jenn Selter (12.8 million) is an OG fitness influencer, as she started documenting her gym routines during the early stages of Instagram while working multiple jobs and sleeping on a family friend's couch.
She had the foresight to build multiple accounts around things that are an extension of her interests, including @couplegoals, @motivationforfitness, @thatbikini, @gymlooks, and @idreamaboutfood - which brings Selter's total social media reach to about 33 million followers.
I imagine it would be much harder to replicate growing curated pages like these in today's crowded social media environment. The declining engagement rate for each one (excluding her personal page) reflects that shift.
However, this kind of foresight + community building capability is what I look for in internet personalities. At the the end of the day, everything shouldn't just be about an individual, but the community and/or movement that individual represents.
When it comes to business, Selter has already launched a customizable athleisure bracelet brand with ION Collection, co-founded a talent management and creative agency with her sister, and is a celebrity spokesperson for BlendJet.
She recently launched her own protein bar brand Jensta Bar with a pre-launch giveaway online and an IRL giveaway in Times Square. She also appears to be picking up her content activity with the recent launch of her YouTube channel.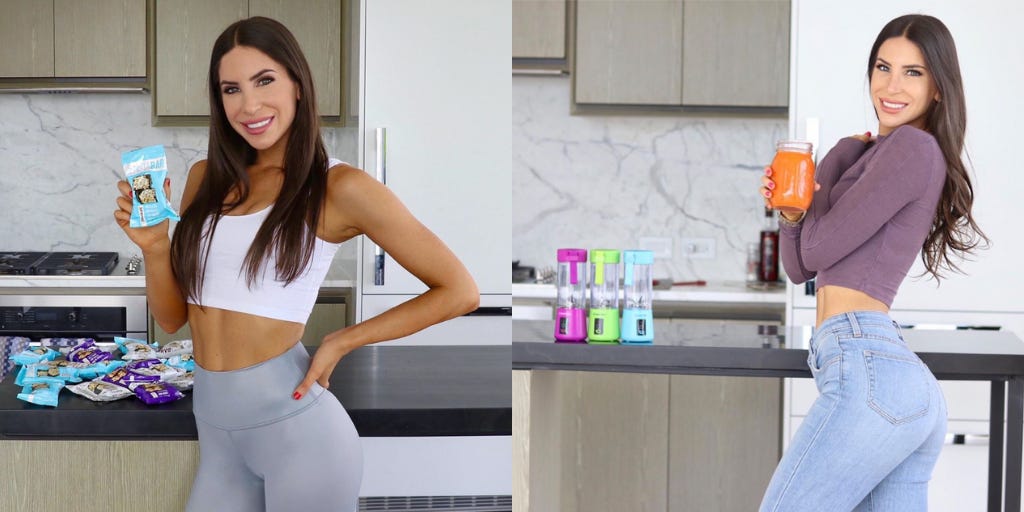 ---
How Much Do Influencers Charge? (
Klear
)
According to a recent study by Klear, Instagram influencer rates range from $41 – $3,138, depending on influencer type. Not sure why they didn't incorporate engagement rate into this, as it's often times more important than follower count.
Instagram Stories remain the most undervalued channel, considering you can actually connect links that are external to Instagram. Although they only last 24 hours, I've seen companies repurpose the same content for future ad campaigns.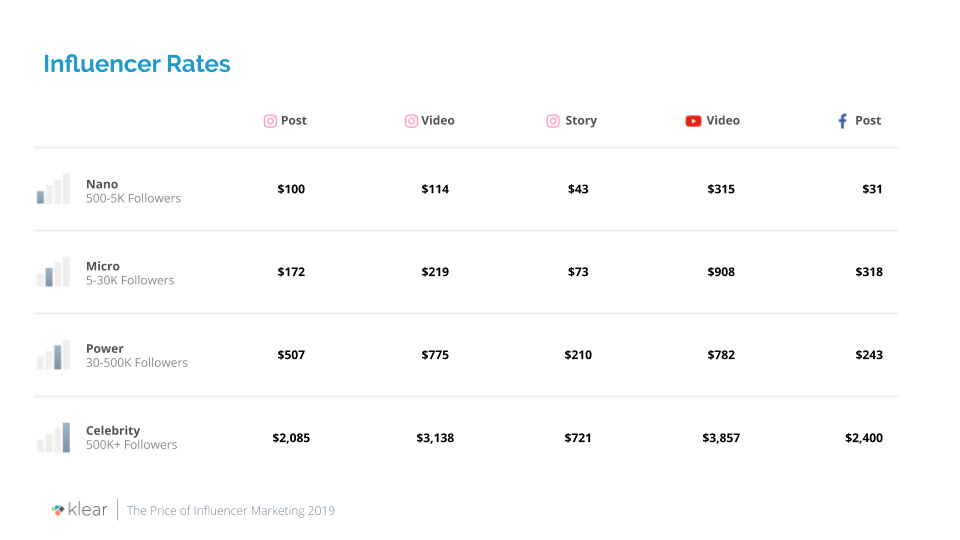 ---
13 Under-the-Radar Fashion Brands Founded & Designed by Influencers (
Fashionista
)
It's interesting that each of the brands listed follow the traditional "highly curated & flawless" Instagram aesthetic, despite the trend going away from this. The fan engagement rate for most of them is average at best.
My favorite social media strategy among the batch is Karen Wazen Eyewear. Every post is a different person wearing her eyewear.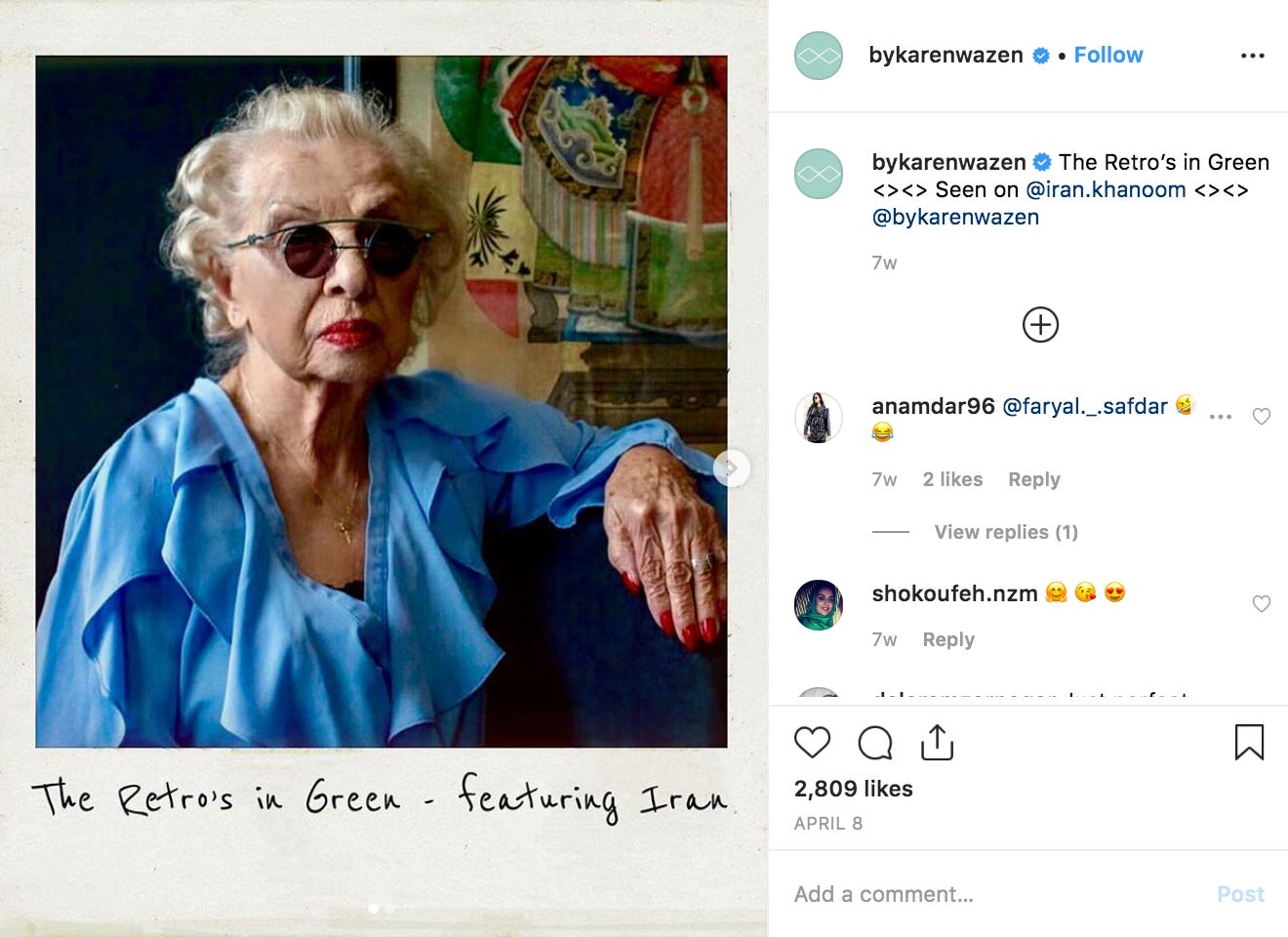 ---
FaZe Clan Drama Explained (

@EsportsLaw

)
In case you missed it, professional eSports gaming and entertainment organization FaZe Clan was sued by their top pro Fortnite streamer Turner "Tfue" Tenney over an "oppressive" gamer contract.
I normally do not dive into drama, however it's important to note the risks associated with identifying/signing talent in their unproven "micro-influence" phase, with the goal of helping to develop them into huge stars.
FaZe tried to hedge risks (to an absurd extreme), which backfired when Tfue became so big, his relationship with FaZe no longer made sense. And Tfue refused to renegotiate his contract after his rise with FaZe because he prefers to just start his own team. Cant't say I blame him, considering he has become the Lebron of Fortnite.
Bryce Blum had a great objective point of view worth sharing.
The full contract can be found here. And if you don't know much about FaZe Clan, here's a good origin story.
---
The New Sunday Church Aesthetic / (
NYPost
)
Millennials buy things that speak directly to who they are or aspire to be. Although Christian millennials are no different, there still aren't many modern brand that reflect the recent shift in youth Christian culture.
After looking into this market months before the Kanye West Sunday Service movement, here are a few observations:
The world's largest retailer of Christian-themed merchandise Family Christian Stores shut down in 2017 after being in business for 85 years, due to changing consumer behavior and declining sales. They operated 240 stores & generated $240 million in revenue in 2014. LifeWay Christian, another well known retailer operates 180 stores. Both operate as nonprofits.
In 2009, American retailers sold about $4.6 billion worth of Christian products annually.
There are 2.3 billion Christians globally (33% of global population), with 75% of U.S. identifying as Christian in 2015.
The focus/expertise is primarily on the ministry and not necessarily on creating a brand and quality products that people love. Ex: Bishop TD Jakes has 3.1 million followers on IG, yet his e-commerce selection is mediocre at best.
Growing up in the church, I've noticed that it can become a place to debut new outfits, similar to how locker room tunnels have become fashion runways for NBA players. However, this culture has been slow to translate digitally, as it can be viewed as a distraction.
But the fact that an Instagram account (& recent podcast) like @PreachersNSneakers can grow so rapidly shows that there's pent up demand and controversy around this movement.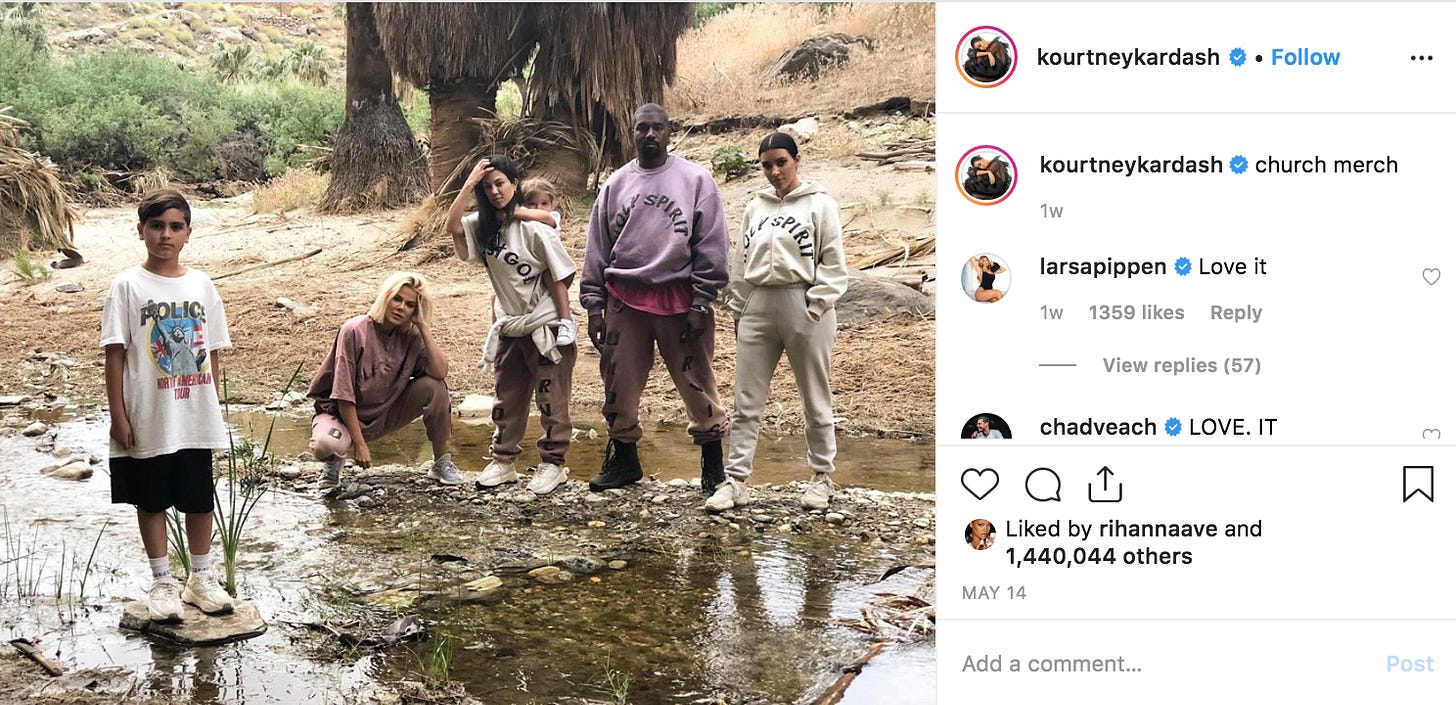 ---
Tweet of the Week:
Brat
x Extra Gum Sponsorship
An interesting glimpse into the evolution of branded content on YouTube.
---
Thanks for reading! Please share if you enjoyed it and subscribe here if you're a newcomer :)