FaintFlex Vol. 12 - Something New
Vintage Merch, Conversational Commerce, Content Marketing, & James Schrader
Sorry for going MIA without notice last month! Thank you to those that checked in on me.
I've started to go deeper on media strategy projects and needed to step away for a bit to readjust my publishing routine.
FaintFlex started as a brief commentary on the business of internet culture, but recently started snowballing into full-blown journalism.
This self-inflicted pressure to publish fancy "deep dives" created writer's block, or a mental fog in my thinking.
So to get back in the habit of frequently publishing, I've decided to lean more into "tweetstorms" or Twitter threads during the week. And curating those threads for my newsletter, adding further commentary where appropriate.
I was inspired by crypto enthusiast Tony Sheng's recent newsletter change to publish dailyish instead of weekly:
Lately, I've felt like weekly isn't frequent enough to serve its purpose to clarify my day-to-day thinking. And it's too frequent for higher investment, meatier pieces. So I feel pressure to produce something "good" each week (completely self-inflicted) which competes with my more important goal of just making sense of my observations and jotting them down.
So if you want a sneak peak of the topics I'll be sharing in more detail here, follow me on Twitter @faintflex.
Here's whats been on my mind this past week:
---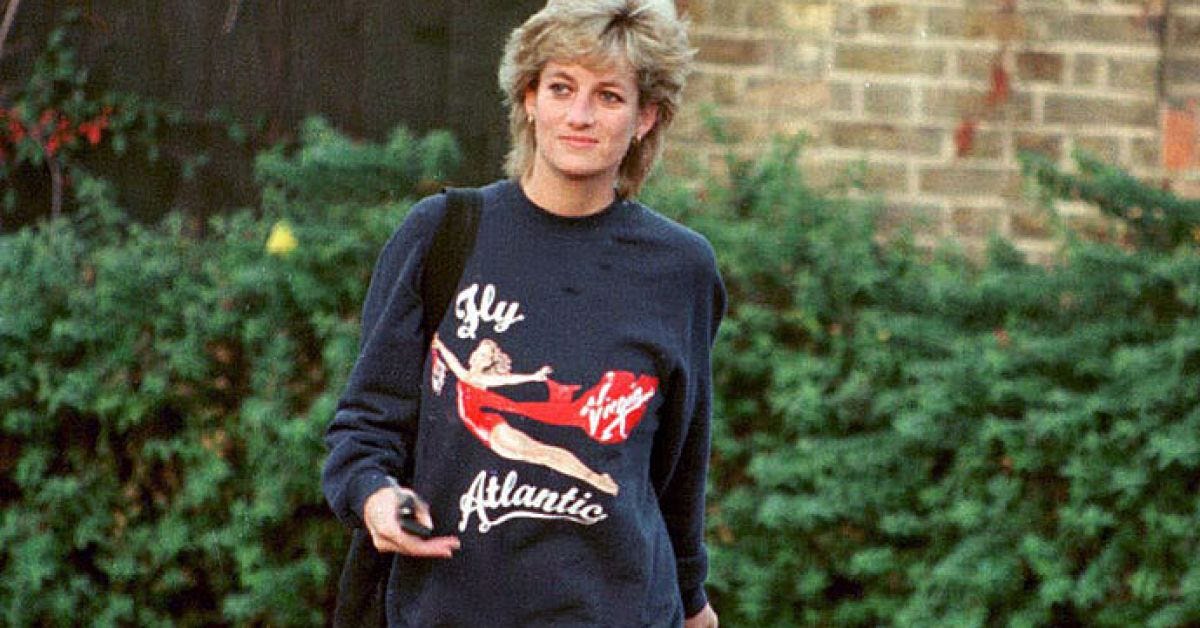 The iconic Virgin Atlantic sweatshirt that Richard Branson gifted to Princess Diana (
source
)
As many of you may or may not know, I run a hobbyist fashion Instagram account called @Michigan.Fashion. It helps me keep a pulse on fashion trends and youth culture from a grassroots level.
I discovered a community of vintage fashion resellers and it blew my mind how much money some of the items they acquire still sell for. For example, this crusty Coca-Cola merch below sold for $60!!!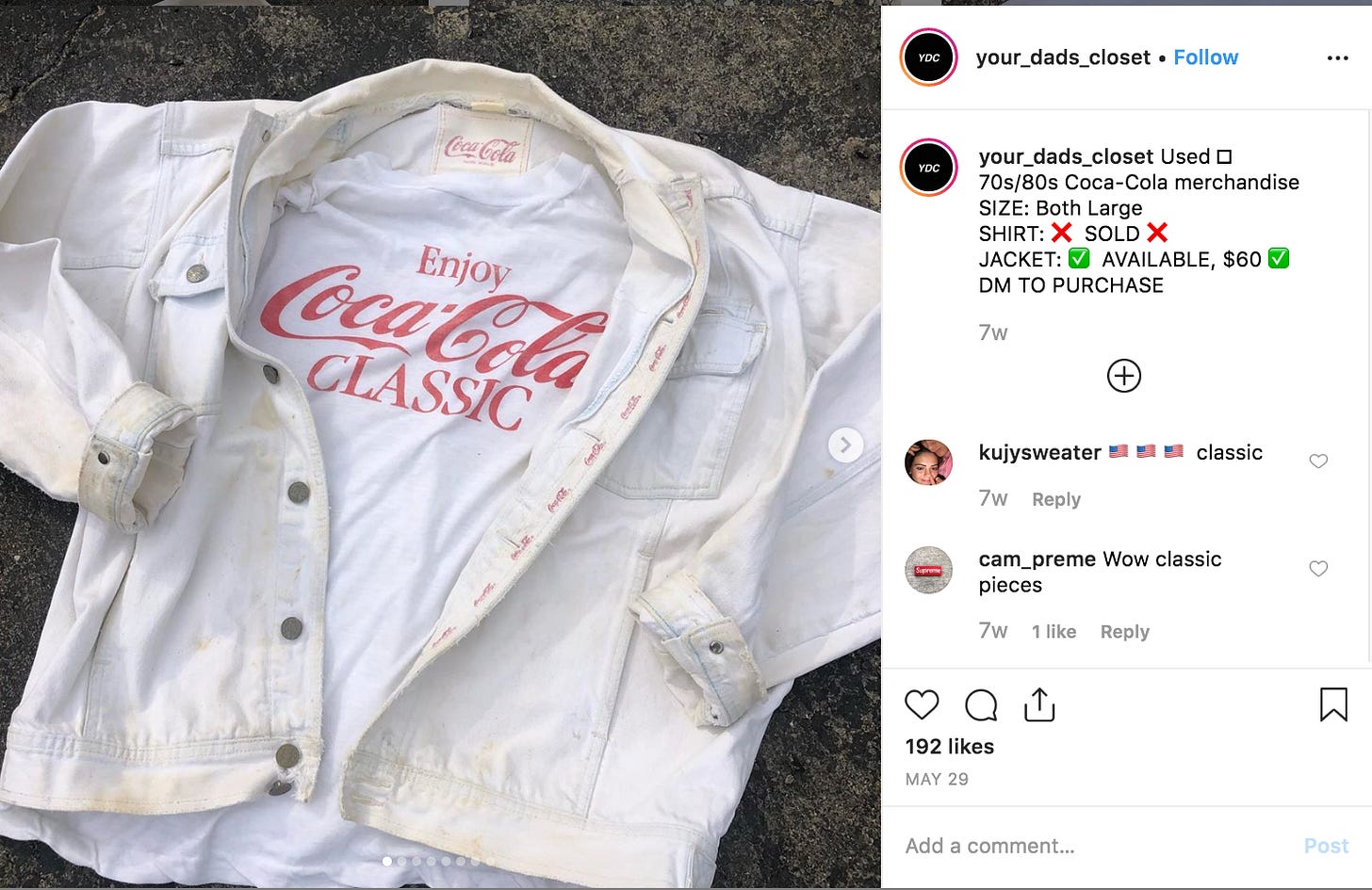 Michigan vintage reseller Instagram account
@your_dads_closet
It seems like the merch of the past was made & designed to last forever. Heck, Metallica t-shirts are still licensed in a number of retailers like Hot Topic.
If I managed top creators, I'd have a longterm view, having items designed that could be sold on the vintage and aftersale markets for a premium 10+ years from now.
Independent designer Marino Morwood started doing vintage designs for modern rappers, expanded into entrepreneurs, and already has a few internet cult classics which resale on Grailed for $80-$300.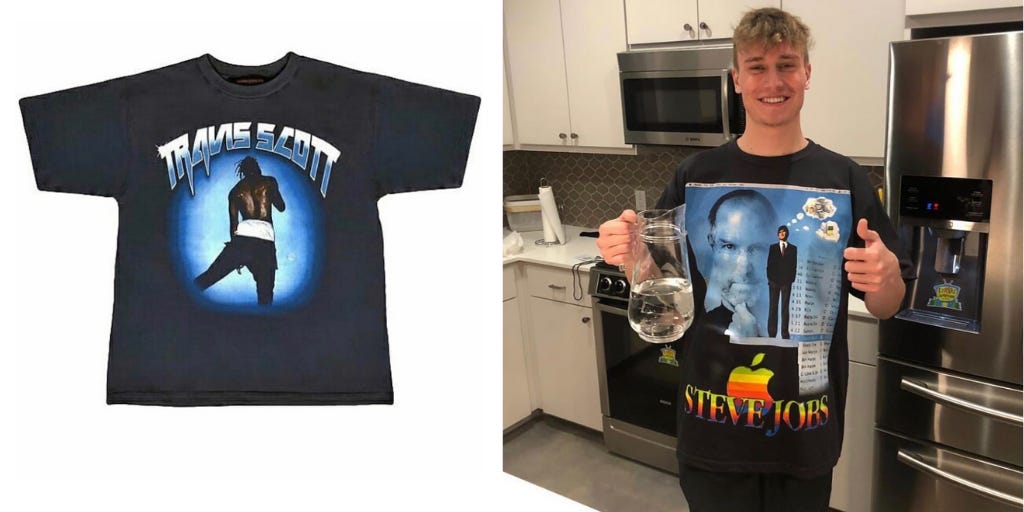 A few cult classic designs by

Marino Morwood
I'm not sure how the licensing would work, but I'd pay for vintage merch designed for the digitally-native generation. If someone actually wants to do this, @tshirts.archives is an excellent resource for your moodboard.
Bravado is a top-notch option for musicians. An another one of my favorite indie vintage designers is Luke Vicious.
---
Rapper Soulja Boy, with his Celebrity Hotline in 2009, was the real pioneer of conversational commerce.
Remember that term "Conversational Commerce" coined by Chris Messina in 2015 to describe the intersection between messaging apps and commerce?
It's a re-emerging trend I've been seeing everywhere recently. Here are examples.
---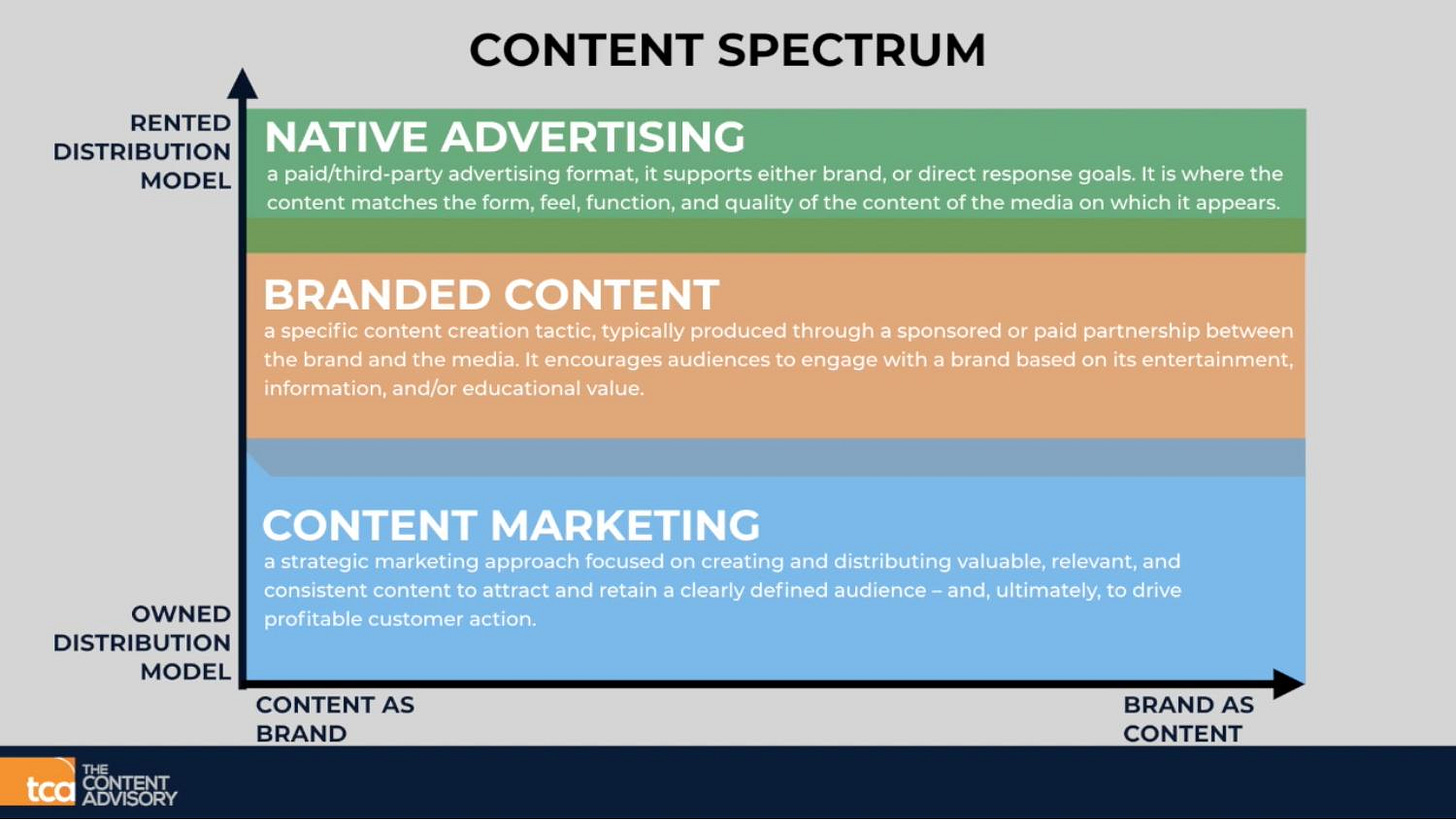 I randomly came across this great video breakdown of the content marketing spectrum by Robert Rose and was moved to summarize it here.
Very powerful framework for early-stage consumer brands looking to build a media strategy into their identity.
---
I recently got hit with a 3 minute YouTube video ad by sunglass brand William Painter and was shocked that I didn't get the urge to pound the skip button.
I wanted to rewatch to unpack what made it so captivating, and discovered it now has over 40 million views. They only have 3,900 subscribers, how does that even happen?
Comic James Schrader is the star of the video, a personality that speaks directly to the lifestyle of the target audience. It's no fluke, he also has another viral production with Dr. Squatch.
For someone so talented, I was stunned that he doesn't have a larger social media following. I encourage brands to stop going after the same influencers and identify creators with pure talent to experiment with.
Brands need "A&R's" on their influencer & content partnership teams. It's an art.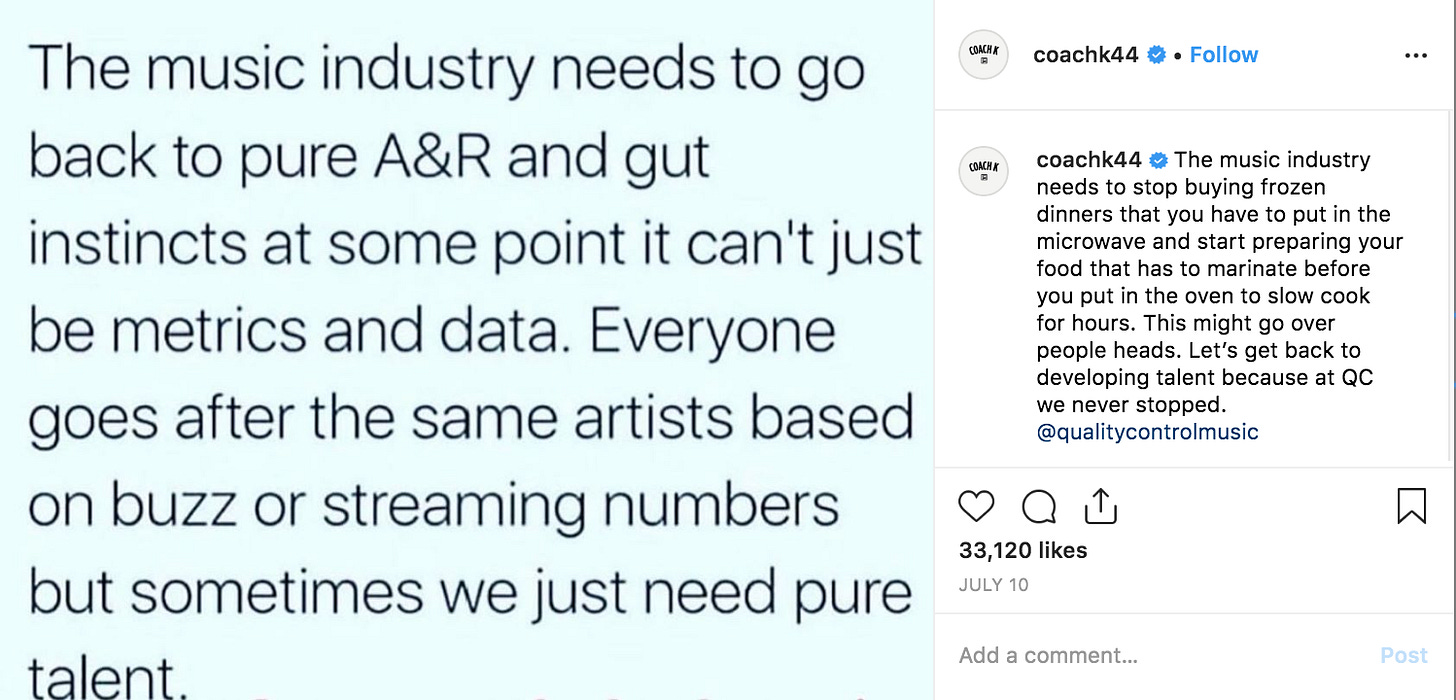 Same goes for the creator economy.
---
Ending Thoughts
I've been trying to stay away from just being a news aggregator and only publishing my findings when I have something original to say. If you enjoy my news curation, most of it is derived from 2PM, Influence Weekly, Tubefilter, and occasionally Lean Luxe.
I'll continue to reference news, articles, and links from my random internet deep dives, but my original thoughts and ideas will be the core of FaintFlex.
I kept this one short, but I have soooooo much backlogged content to share with you.
Until next week!