FaintFlex Vol. 15 - Phony Content
New brands emerging in seemingly crowded spaces.
Recent video review of the chat fiction app
Hooked
by YouTuber
Drew Gooden
(3.8M views)
I've been thinking a lot about how new media brands build & integrate products to convert their audiences. An interesting place to observe this is through venture-backed text chat fiction apps like Hooked and Yarn.
Fun fact: according to Crunchbase, Greylock is listed as an investor in both apps - here's their thesis for Yarn (incubated by Mammoth Media).
Promoted through digital ads, these tap-to-continue interactive stories drive millions of downloads by younger audiences. You can download & watch for free, but you'll have to sit through artificial pauses inserted at cliff hanger moments.
If the cliff hangers are good enough, users can pay a weekly, monthly, or an annual subscription fee to watch chat stories without interruption. Some chat fiction apps also require you to pay to get the full multimedia experience (texting, video, audio, images).
Although subscriptions are the primary revenue stream (over 70% for Yarn), I imagine that there can be a fairly high churn rate for this kind of content while users wait for the sequels of their favorite series.
But since they own a proprietary platform, they can do partnerships with TV Networks & production studios to grow & engage their audience with fresh "name brand" content. Yarn compensates companies for the stories they distribute on the app, either through flat-fee licensing deals or revenue-sharing agreements.
Subscription revenue is also supplemented by working with non-native brands like Skype to develop sponsored shows.
OTT as a Growth Strategy
Hooked has been around longer and seems to have a heavier focus on in-house production. Their 1,000+ original stories have been read by 100+ million people worldwide across its app and Snapchat combined.
In addition to their digital ads, Hooked distributes many of their chat series through Snapchat's Discover page and generates income through revenue-sharing advertising deals. Not only do they get paid for this OTT content, but it also serves as a top-funnel growth strategy for their app.
Phony Texts
I recently came across a fast growing new media brand in the chat fiction space called @PhonyTexts. I became a little less excited once I discovered how crowded the market has become.
Although they don't have their own app, Phony Texts has the fastest growing social presence & engagement rate on Instagram right now compared to their competitors.
One of their goals is to create cinematic movies completely native to a phone. I'm envisioning short iPhone-filmed movies like Pocket and its MacBook predecessor NOAH (both NSFW).
Many of the other chat fiction players still feel like reading a book. Phony Texts is scripted to feel a little more like a short episode of a hit sitcom like Friends.
I'll be watching to see when their organic growth begins to taper, their approach to building brand affinity, and if they can figure out a way to convert their audience with a scalable product that's unique to the incumbents.
In the meantime, here's what stood out to me:
1) Experienced Founders
The founders Simon & Jesse Brooks launched Phony Texts in September 2018. They previously created a similar series called TXT Stories while employed at the entertainment studio New Form. It became one of the most-viewed vertically-scripted shows on Facebook Watch in 2018.
The content between the two brands don't seem that different, except TXT Stories appears to only be on Facebook Watch, while Phony Texts has a fast growing presence on Instagram, YouTube (158K), Facebook (431K), Snapchat, & even TikTok (462K).
Declining engagement on TXT Stories is an indicator that Simon & Jesse were the real creative minds behind it. I'm a little shocked that they were able to spin out their own competitive brand so quickly after departing.
It's also important to note that the brothers claim to be the only two people creating content, while TXT Series has a number of contributing script writers.
2) Fast Organic Growth
When I first spotted the brand on Instagram earlier this month, they just hit 700,000 followers. They've grown 50,000 followers in under 4 weeks with consistently high engagement rate of about ~ 6%.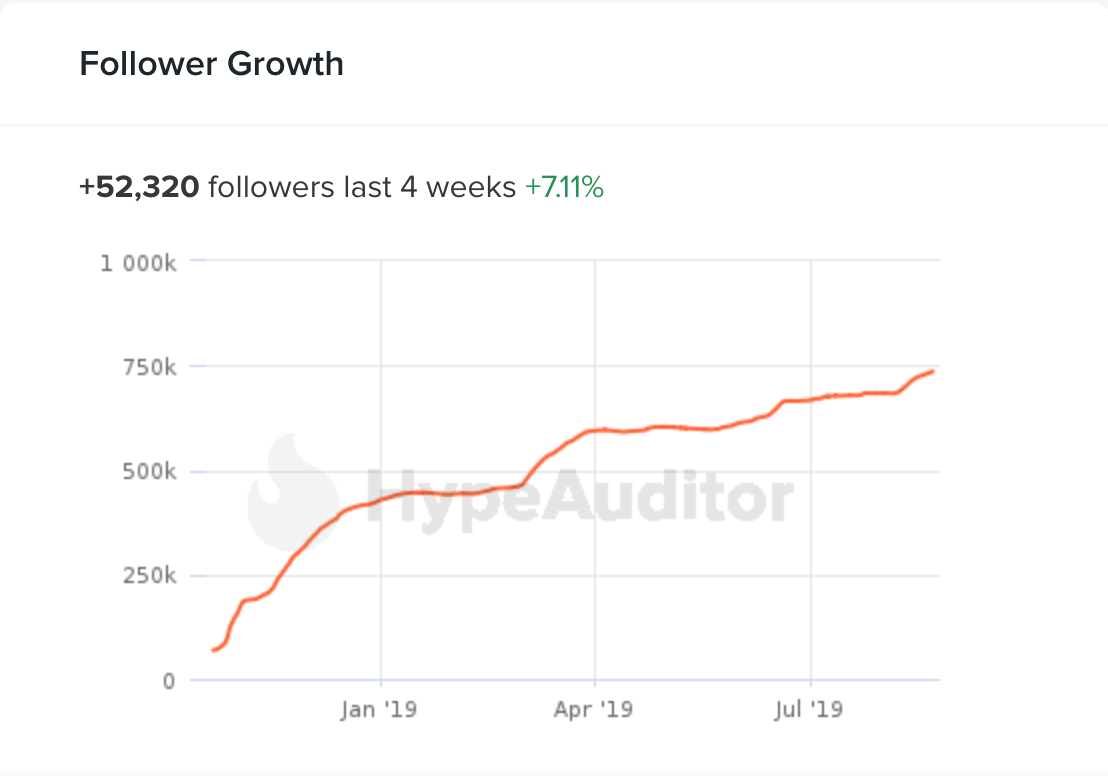 According to Fohr, the industry average for their follower count is 2.6%. This is pretty impressive, considering how saturated the market appears to be.
Phony Texts is their main channel, but they're also growing subgenre accounts like Horror (100K), Sports (46K), and more.
3) Everything is native to an iMessage screen
Instead of making you tap to continue, Phony Texts looks like an actual screen record of a text message conversation. They show each word being typed, even the thoughts that get deleted & rewritten before pressing send.
They seem to be much more conscious around how actual unspoken text message language is among teens, including when to use upper or lowercase words. It just feels more relatable.
They also integrate text message notifications from other characters in the narrative, which always contribute to their plot twists.
Overall, it feels like two young people are running the account, which is key to keeping younger audiences engaged.
The More Native, the Better?
In Vol. 13, I talked about how native content is naturally viral.
Barstool Sports bloggers are known to shoot a good amount of video content directly from their smartphones, which is incredibly relatable and cost efficient.
I wouldn't be surprised to see the next wave of new media brands create content made exclusively from mobile.
Think Steve Jobs would be proud?
---
Matchington Mansion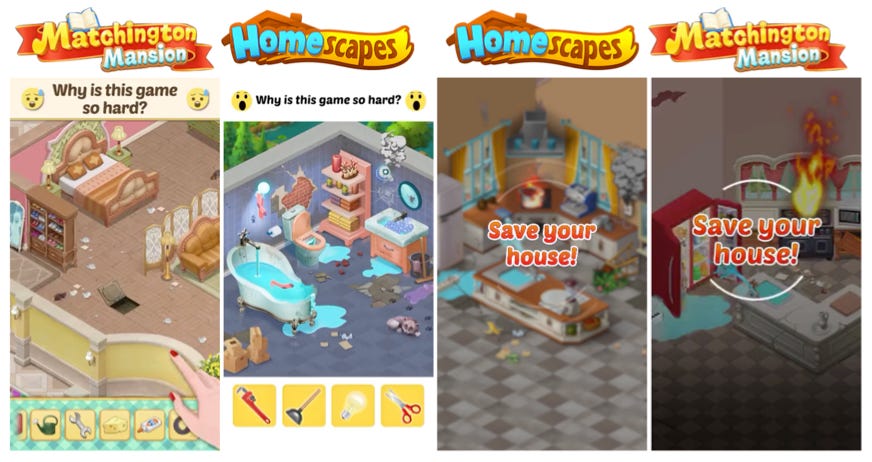 Both games have identical advertising
While we're on the subject of apps in crowded spaces, I noticed a simulation mobile gaming app called Matchington Mansion trending in the App Store.
MM's closest competitor is Homescapes, which was built by a large mobile gaming studio called Playrix. They're main character Austin the Butler has his own Instagram page with 596k+ followers.
After doing some light Googling, I discovered that Matchington Mansion was made by Firecraft Studios, a fairly unknown, 3 person company based in San Mateo with no other previously shipped titles.
And they're allegedly generating $15M/month in net revenue. A more in-depth analysis can be found here.
---
Thanks for reading, always open to responses here or on Twitter! DMs are open 📩